Research for financial advisers
We produce several research reports for financial advisers that focus on a range of topics, including platform due diligence and sponsored white papers.
Our ongoing research in the advice and wealth management market is conducted through surveys, interviews, and roundtable discussions. As a thank you to those who participate we also offer summaries of our research.
Choosing an Adviser Platform
The aim of this report is to help financial advisers decide on a platform strategy for their businesses including platform selection.
This report is exclusively available to financial advisers who participate in any of our research, surveys, roundtables or phone interviews.
To access this report, please complete our current survey.
Retirement income provision in a post-pension freedoms world
Stability of income in retirement is more important than capital security – especially to meet essential spending needs – and longevity issues are key. We conducted research on developments in post-retirement advice and use of secure lifetime income, sponsored by Just.
We're seeing risks in advisers' retirement processes: underestimating longevity, insufficient evaluation of clients' attitude to pension drawdown risk, and the use of deterministic rather than stochastic modelling. Ultimately, the cost of providing income for life is significantly higher than many people assume.
Advisers and clients need to layer their priorities for their income needs into various categories of essential and nice to have. Annuities have got a bad rap of late. But ultimately, they benefit from risk pooling, without which, clients and their advisers are assuming the risks of shortfalls.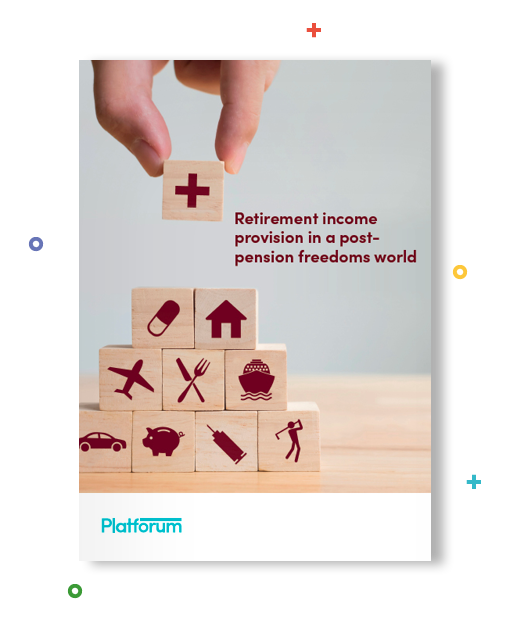 Interested in taking part in our interviews or roundtables?
Register below.