We produce sponsored white papers on various topics,
usually based on our own primary research.
Next generation platforms: transforming wealth management
Platform 3.0 – the latest phase in platform development – will see platforms cease to be treated like products and re-imagined as comprehensive investment administration services.
Services will be simultaneously aligned to the needs of advisers and their customers, enabling advisers to consolidate assets onto fewer platforms, aiding efficiency and streamlining decision-making.
An advice firm will employ a single platform that meets its clients' needs, rather than separately picking an off-the-peg solution for each individual client.
For some firms, this will extend into running their own platform, taking far greater control of the value chain, designing propositions that are efficient for the advice firm and provide greater value for money to their clients.
This paper explores the key characteristics of Platform 3.0, exploring these themes.
This research paper has been sponsored by SS&C. Platforum's research into the topic consisted of in-depth interviews with financial advice companies and discretionary fund managers (DFMs) as well as its own proprietary research.
Meeting custody needs of platforms and wealth managers
Platforms and wealth managers have an opportunity to examine their current arrangements for third-party funds custody. Those with manual back-end processes may 'throw more FTE at the problem' but this is likely to store up problems for the future.
We looked at the business models used for third-party fund custody and their comparative merits, to see if they could be significantly improved for lower risk and higher profitability.
This white paper was commissioned by Clearstream. A wide range of platforms, wealth managers and technology providers were interviewed between December 2020 and March 2021.
Retirement income provision in a post-pension freedoms world
Stability of income in retirement is more important than capital security – especially to meet essential spending needs – and longevity issues are key. We conducted research on developments in post-retirement advice and use of secure lifetime income, sponsored by Just.
We're seeing risks in advisers' retirement processes: underestimating longevity, insufficient evaluation of clients' attitude to pension drawdown risk, and the use of deterministic rather than stochastic modelling. Ultimately, the cost of providing income for life is significantly higher than many people assume.
Advisers and clients need to layer their priorities for their income needs into various categories of essential and nice to have. Annuities have got a bad rap of late. But ultimately, they benefit from risk pooling, without which, clients and their advisers are assuming the risks of shortfalls.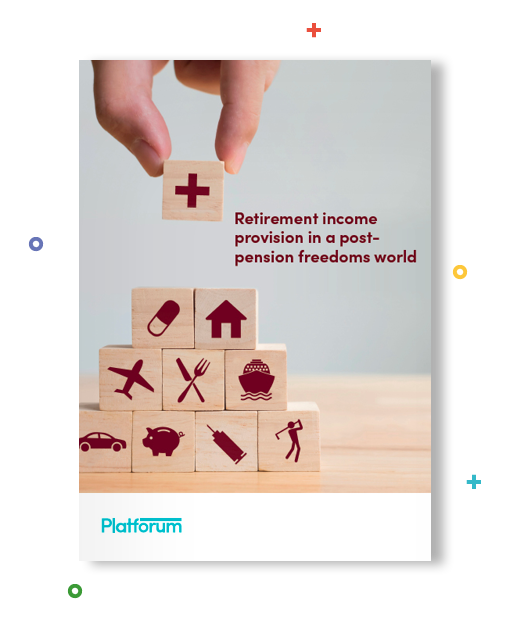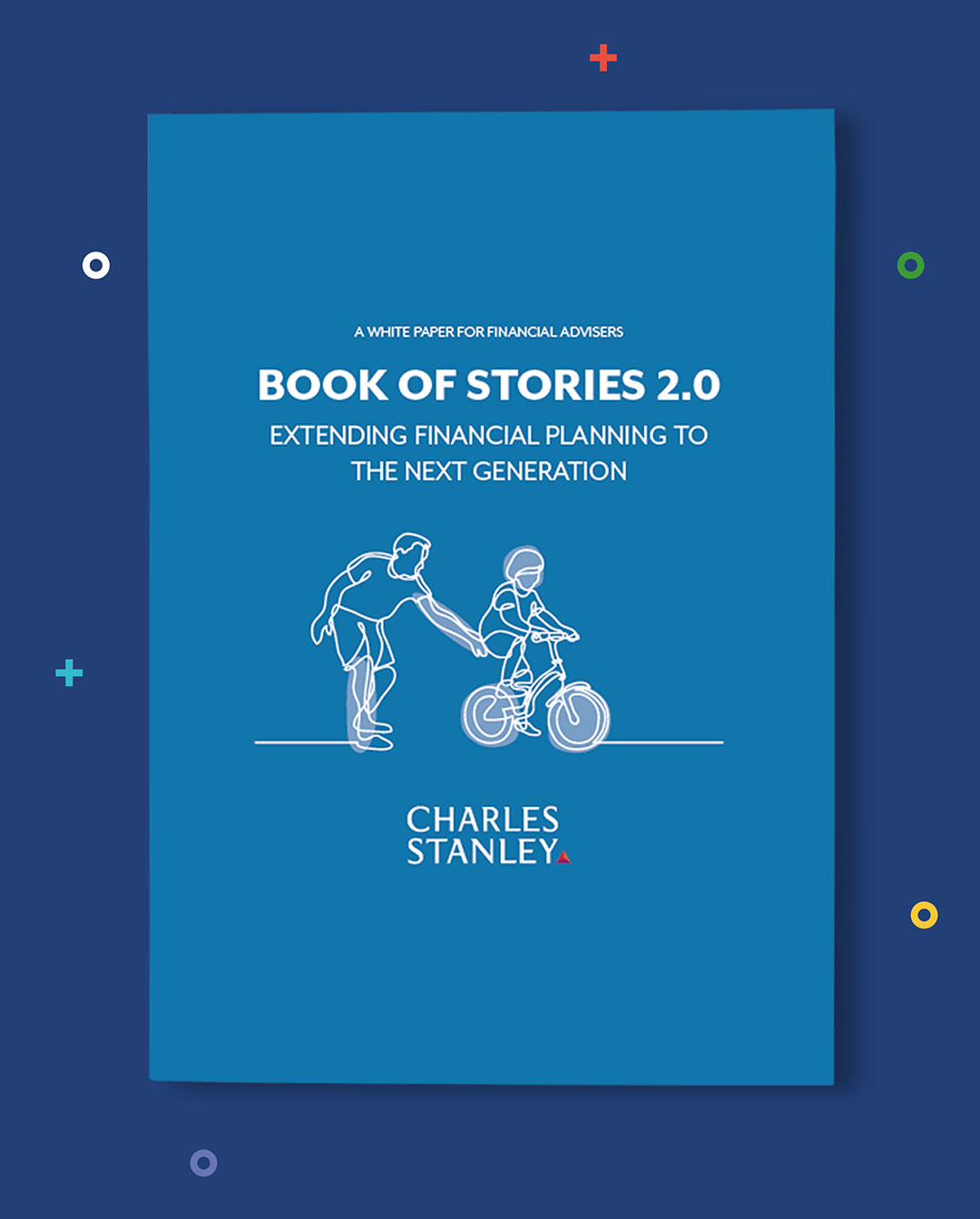 Extending Financial Planning to the Next Generation
Developed in partnership with wealth manager, Charles Stanley, Book of Stories 2.0 provides practical tools and insight to a range of attitudes, behaviours and concepts that will help you advise your clients and future-proof your business through successful intergenerational planning.
Book of Stories 2.0 will help you to:
Understand different attitudes and behaviours toward money.
Deliver value to the next generation.
Optimise your business for successful intergenerational planning.
2 hours structured CPD available.
The report is also discussed in a video with:
John Porteous, Head of Distribution, Charles Stanley
Charlotte Lambeth, Senior Investment Manager, Charles Stanley
Danby Bloch, Head of Editorial Strategy, Platforum.
Interested in taking part in our surveys, interviews or roundtables?