Charles Stanley case study
We were asked to produce a white paper to help Charles Stanley authenticate their expertise in the family financial planning market. The first project was such a success that the client decided to commission a sequel.
The Book of Stories 
Intergenerational planning was a hot subject in 2019, when the project was first conceived. John Porteous and the marketing team at wealth managers Charles Stanley wanted us to produce something very different from other publications that had been produced about the subject. The aim was to find out how their investment managers and financial planners had been so successful at retaining investment clients over multiple generations – and specifically what other advisers could learn from them.
We conducted round table discussions and individual interviews with key Charles Stanley managers and advisers and distilled their experiences and processes into a compelling narrative. The resulting Book (and internal briefing document) became the basis for a highly successful marketing campaign among financial advisers.
The Book of Stories won the award for 'Content Marketing Campaign of the Year – Retail' at the Investment Marketing and Innovation Awards. 
"We have been delighted with the success of our Book of Stories Whitepaper. The internal and external feedback has been resoundingly positive and the impact on the sales team has seen their pipelines increase and their calendars fill-up with follow up."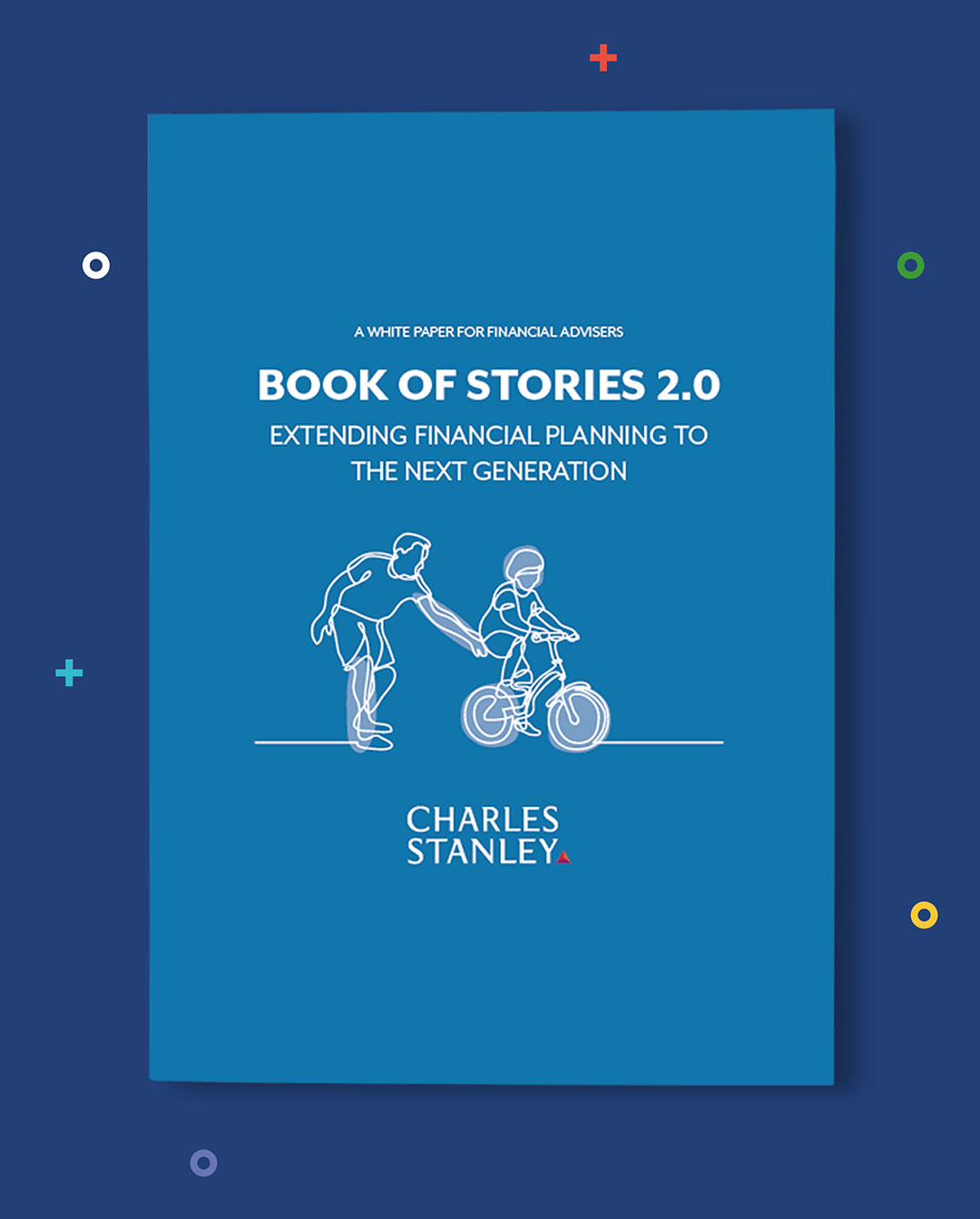 Book of Stories 2.0
Such was the success of the first Book of Stories that in 2020, Charles Stanley commissioned Book of Stories 2.0. The basic theme was still intergenerational financial planning but the project opened up to a wider research base of advisers outside the firm itself.
Platforum drew on its network of adviser contacts and conducted in-depth interviews about the ways they dealt with financial planning for families. We also conducted interviews with parents and grown up children as well as individual investors. The range of stories reflecting modern British society provided readers with valuable insights into consumer behaviour and needs and the many ways in which practised advisers succeed in this challenging market.
Again the Book of Stories 2.0 provided the basis for a marketing campaign in the press, in seminars and other media.
Video – Intergenerational Wealth Planning
The research was also used for a video. Experts from Charles Stanley and Platforum discuss their latest research and the importance of learning from clients when it comes to intergenerational planning.
Learning outcomes:
• How COVID transformed conversations around intergenerational wealth
• Why each family and its set of circumstances is unique
• Where advisers can add value in the wealth transfer process